Geography has bestowed a unique character upon Cornwall - there is just something special about being at the end of the line. Wide sandy beaches, tiny coves, moors, tree-lined estuaries, towering cliffs, with so much variety you're spoilt for choice.

Drop off at any point along the A30 and discover a little haven of West Country loveliness. The further you go, the fresher the air. You'll notice the place names get less pronounceable but embrace the feeling of being lost. After a few days down here you'll want to stay 'lost' forever. A holiday in Cornwall can cure all ills and revive the most sombre of souls.
Think of Land's End. The end of the land where you can go no further west, so stop and take a moment to appreciate the sea air. A Land's End holiday cottage is the ultimate get-away-from-it-all and enjoy yourself destination. It may take a while to get there, but boy is it worth it once you've made it. Then there is Porthcurno, the magical moment when you gaze down on the Minack Theatre, hand carved into the cliff, and out over azure blue seas to the beach. Sea views don't get much better.
Down to the tip of the Lizard, the point where you can go no further south. It's where the rare Cornish Chough has chosen to repopulate the species on the cliff edge, so there is definitely something magical in the air this far south. A cottage holiday in Cadgwith typifies the Cornish fisherman lifestyle and transports you to another world – a thatched cottage on a cliff edge couldn't be further from day to day strife.
Moorland brings its own magic, with a silent, sturdy openness that could leave you feeling vulnerable, but instead wraps you up in heather and rolls in another view. Bodmin reeks of mystery, with legendary tales waiting to be retold and rediscovered. Keep your dog on its lead lest he run off into the distance on the trail of the Beast. Holiday cottages on Bodmin Moor give a safe haven to return to when the mist rolls in…
---
The west is perhaps Cornwall's best kept secret - it is a little more publicity shy than neighbouring areas, preferring to sneak under the radar and cultivate a bit of mystique. But it's an addictive place, we promise you…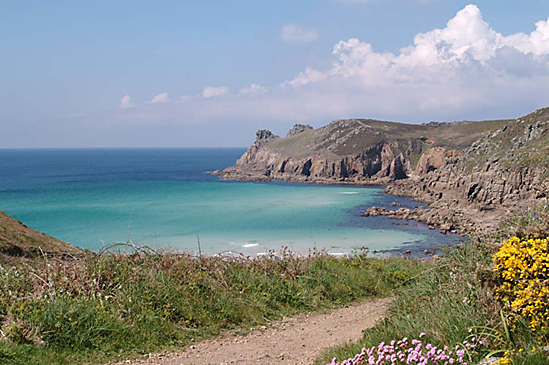 ---
This is the land of tiny, sheltered coves, ancient creeks and palm trees. Play pirates with the tall ships that fill the harbours as you make your way along this soft sandy coastline.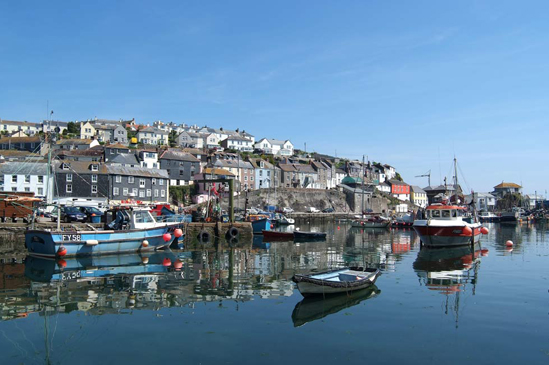 ---
If you like a bit of drama when it comes to landscapes, you'll love the north Cornish coast. Alive with the hum of holiday activity in the summer months, you can still step off-piste to find your own unique view.