Best family attractions in Cornwall
Beach days to woodland ways, there all sorts of things to do in Cornwall, according to our guests.
1 Sennen Cove Lifeboat Station
Sennen Cove is a favourite of many who know the area, but your day trip can have a cherry on top with a visit to this Discover Station – built before visitors were considered, but they let you in all the same. There's lots to learn about the area and the job the RNLI do from England's most westerly lifeboat station.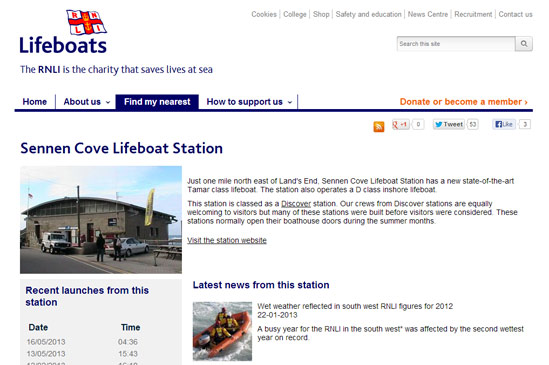 Step back in time to a place that makes trains into an adventure for everyone – it's picturesque enough to just sit and enjoy the views, but they put on lots of events for a bit of fun, from murder mysteries to music to special trains.
Enjoy a day out in the countryside with woodlands that offer more than just trees. There are lots of trails to wander, walk or cycle along and delve deep in to the woods to discover amazing views to picnic in front of, a café provides sustenance when needed, or you can use one of the barbecues provided.