Museum Treasures - top 5 exhibitions in Cornwall
Beautiful beaches, dramatic coastline, world class gardens and more, Cornwall really is the perfect place for families to enjoy together. Dig a little deeper and you'll uncover some special objects that call Cornwall home. We've been on a mission to track down these treasures, from original Bagpuss drawings to a real Sea King helicopter, there's something to appeal to all ages.
Treasures to find in Cornwall's Museums
From Porthcurno to Truro this guide gives you a good excuse to discover new places and along the way you're sure to find new beaches, picnic spots, enjoy a cream tea or two. So whatever your age, whatever your interest - grab this guide and get hunting.
FALMOUTH ART GALLERY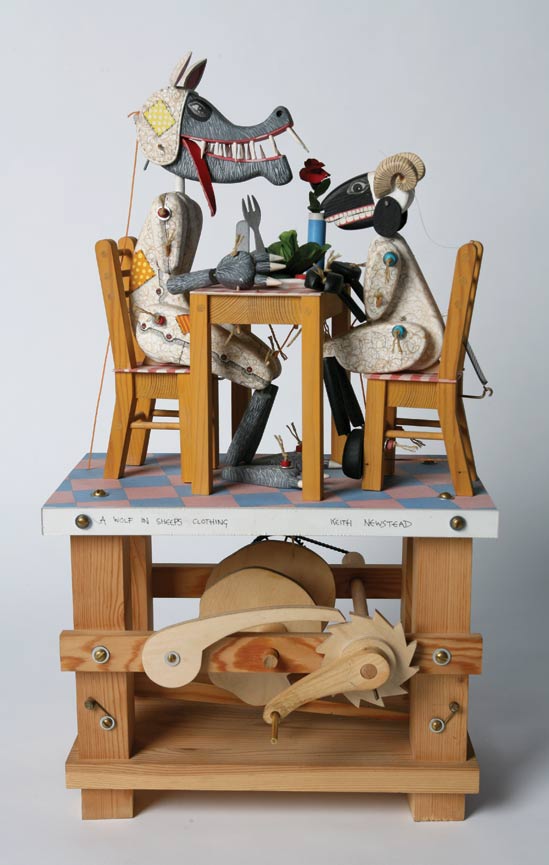 "A Wolf in Sheep's Clothing" by Keith Newstead
What's an automata? Head to Falmouth Art Gallery to find out & have a go. The gallery has a collection which includes automatas from many local makers of national recognition including Keith Newstead who made this one … it's beautiful and fun - turn the handle and jump out of your skin when the wolf goes SNAP! The gallery is also home to a wonderful collection of children's illustrations including popular characters such as Pugwash, Ivor the Engine and Bagpuss – one of their favourites. When not on show the majority of the archive is kept in storage boxes designed to be easily accessible for visiting groups.
Open Mondays to Saturday, 10am to 5pm. Free entry.
Municipal Buildings, The Moor, Falmouth, TR11 2RT
01326 313863
Twitter @FalmouthArtGall
---
PORTHCURNO TELEGRAPH MUSEUM
Not just a pretty beach … beneath the sand are the telegraph cables that linked Britain to the world and made Porthcurno a hub of global communications. Discover the technology that changed the world; there'd be no internet without it.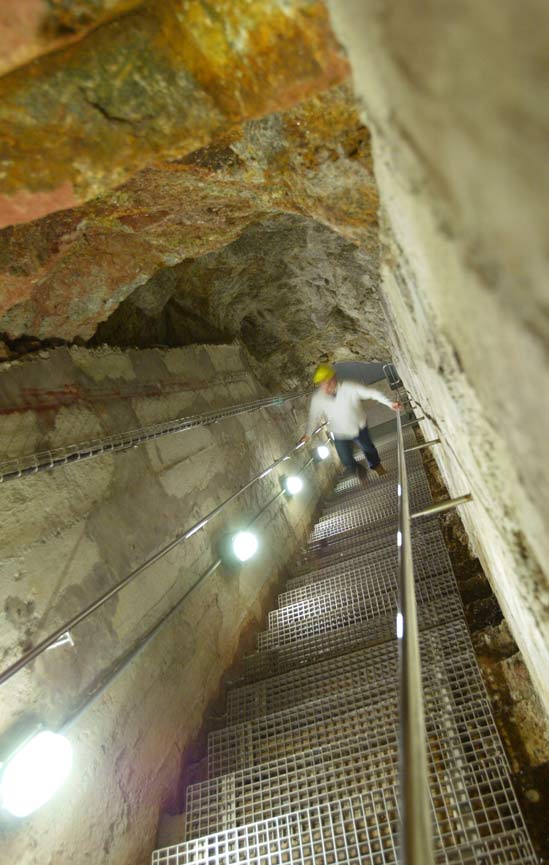 Explore the amazing (huge) secret WW2 tunnels & escape steps. Their impressive scale along with the heavy blast-proof doors tells you immediately that this place was vitally important; you know you are 'inside' history when you arrive in the tunnels.
The museum is open daily, 10am-5pm but will be closing for building work on 16th September 2013. The newly refurbished museum with revamped visitor facilities and exhibitions will open in 2014 – please do come and enjoy a visit.
Adults £7.20, U5 free.


Eastern House Old Cable Lane, Penzance, Cornwall TR19 6JX
01736 810966
Twitter @ThePTM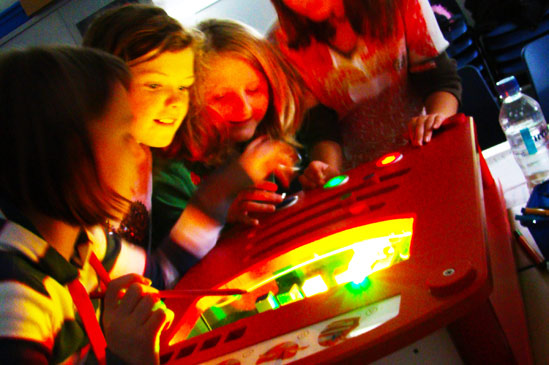 ---
NATIONAL MARITIME MUSEUM CORNWALL
Set sail to Falmouth to climb aboard a 70ft Sea King helicopter. Step into the world of the maritime rescue services where ordinary people lead extraordinary lives, risking their lives to save yours. Experience the drama of a rescue, explore a lifeboat, hit the 'beach' on a quad bike, revisit rescues from the past and discover what it takes to bring you home safely when the worst happens at. While you are there be sure to check out Ben Ainslie's Olympic gold medal winning Finn from the London 2012 games.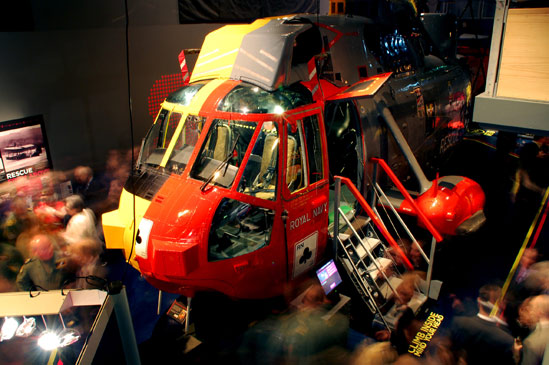 Closed Christmas Day & Boxing Day. Adults £11.00, Children (0-5) free, Families (2 adults + 3 children) £31 concessions & group deals available. Pay once and get in FREE for a full 12 months.
Discovery Quay, Falmouth, TR11 3QY
01326 313388
Twitter @TheNMMC
---
ROYAL CORNWALL MUSEUM
Get up close to the animals and insects in the Natural History (Bonython) gallery, see the butterfly display, birdcall installation, seal cave – the Bonython is particularly child friendly with a range of activities including puzzles, puppets and microscopes. There is also a great trail that will guide families around the Unwrapping the Past Gallery and get you sharing stories.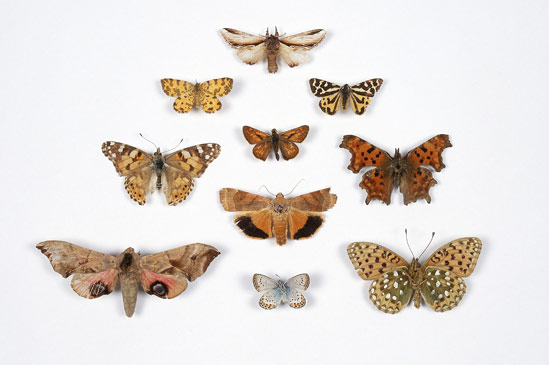 Open Mon – Sat 10am to 4.45pm, (closed bank holidays) Adults £5 (for an annual pass), children free.
River Street, Truro, TR1 2SJ
01872 272205
www.royalcornwallmuseum.org.uk
Twitter @RoyalCornwall
---
PENLEE HOUSE
Built in 1865 as a gracious Victorian home, Penlee House is the only Cornish venue specialising in the Newlyn School and early St Ives artists. Get to Penlee to see the famous painting The Rain it Raineth Every Day by Norman Garstin then walk 5 minutes down the road and stand in exactly the same spot on Penzance's promenade. Penlee House is set in an attractive park with a licensed café and children's play area in the park.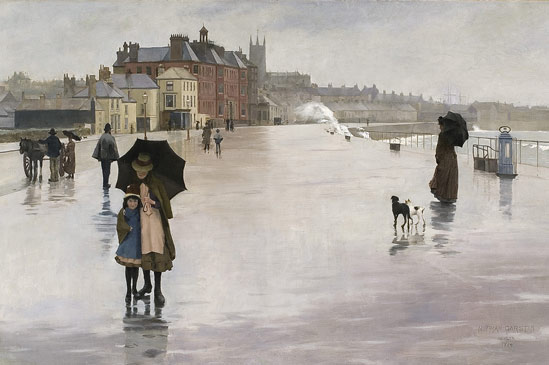 Open Monday – Saturday 10am to 5pm in summer (from 1st Oct 10.30am to 4.30pm). £4.50 for adults, £3 concessions, u18 free. Free for everyone each Saturday.
Morrab Road, Penzance, TR18 4HE
01736 363625
Twitter @PenleeHouse

---
This article and its images were kindly provided by Sarah of Octopus Magasine, the online family outings listings.