The sanctuary is home to orphaned otters and also runs an otter breeding programme, don't miss feeding time at 12pm and 3pm. There are other animals to see including fallow deer, wallabies, muntjac, and a variety of bird of prey.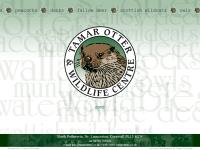 Visit Website
The Tamar Otter and Wildlife Centre
North Petherwin
LAUNCESTON
Cornwall
PL15 8LW
Telephone
01566 785646
5 Stars
Sep 2019
Mrs Griffiths
Well worth a visit
A lovely place to visit. The staff are so friendly and helpful, from the ladies on the reception desk and in the cafe to the gentleman who gave an interesting talk on his wild birds and the enthusiastic 'otter man' who could not hide his fascination of these wonderful delightful creatures. he obviously hold a great affection for them. There is so much more as well, deer, wallabies, meerkats, serval etc etc.
5 Stars
Jul 2015
Mrs Lewis
The Otter Sanctuary is a lovely day out for adults and children alike. We enjoyed watching the otters being fed and listening to the knowledgeable staff talk about them. We strolled throught the woodland, fed deer, patted the rabbit and held a kestrel. There are plenty of places to enjoy a picnic and also a lovely cafe.
4 Stars
Apr 2009
Mrs Martin
Tamar Otter Park
A great place to visit with children. An enclosed wooded walk area where the deer and wallabies are free to roam. Watch the otters swimming about and being fed. A lovely place for a picnic or alternatively there is The Countryman Inn at the end of the road that serves great food.