This pub is centrally located in the village and offers real ales alongside wines, spirits and vintage ports. Food is locally sourced and served in either the bar, restaurant or garden. Dogs are welcome.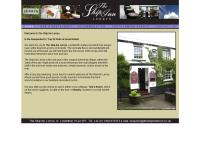 Visit Website
The Ship Inn Lerryn
Lerryn
LOSTWITHIEL
Cornwall
PL22 0PT
Telephone
01208 872374
So friendly, lovely food
We stayed at Shepherds Rest and this pub was a 5-10 minute walk through the fields away. We found the landlords and their staff incredibly friendly and welcoming, the menu is extensive and their food and drink reasonably priced and tasty. We went there 4 times and loved it, highly recommended.
Fabulous food and hospitality
What an amazing pub - the selection of food was amazing and everything that we ordered was to a very high standard. The pub staff were truly beyond comparison being so incredibly welcoming and friendly (to both humans and their dogs). Would highly recommend their Sunday roasts.
Great pub but be aware
The pub is lovely, the staff are great and the Parrot is sweet.
The ales are reasonable quality and the food is very acceptable standard pub fare, sadly they are priced as if from an Artisan Micro brewery and a Gastrovenue.
We ate there for the first 2 nights but couldn't bring ourselves to be fleeced for a 3rd night.
Worth the Walk
We walked through the woods along the River to The Ship and enjoyed a few local brews as well as an excellent lunch. Very generous portions. Also visited early evening on a high tide so restaurant was very busy. As we had a dog we settled in the bar for fish and chips and local ice cream. Friendly service and good food and beer. Happy