Home to a Roman Catholic community of Benedictine Monks, Buckfast Abbey is a living monastery that is open to visitors. You can pick up some Buckfast Tonic Wine or handmade gifts in the Monastic Produce shop.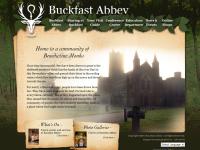 Visit Website
Buckfast Abbey
Buckfast
BUCKFASTLEIGH
Devon
TQ11 0EE
Telephone
01364 645550
A Wonderful Surprise
Visiting the Abbey and its grounds was a truly delightful experience. It is quiet, beautifully maintained and utterly tranquil - despite the large number of visitors. There is a remarkable sense of order and purpose about the place, and visitors take their place in the scheme of things rather than over-running it. I would recommend a visit to the shop selling products from monasteries and abbeys all over Europe. It was fascinating.