Best family attractions in Somerset
There's something for everyone in our varied top three of things to do in Somerset, according to our guests who have been there!
With a single ticket providing a week's pass, there's no point rushing through. Instead savour monkeys threatening your windscreen wipers, and do the safari and maze one day, coming back the next to explore the grand house and gardens. It's a well-run attraction that holds activities and events throughout the year, as it is not only a safari park, but an adventure park too!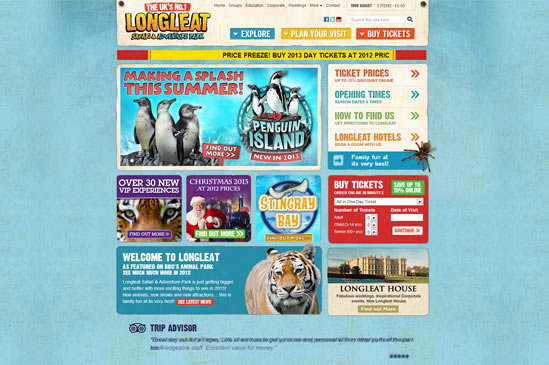 A stunning steam train with a variety of trips to choose from – take the train to one of the coastal towns for a daytrip then hop back on when the ice creams have been devoured, or take your dog for a calming circular journey just for the sake of it. Keep an eye on the timetable, occasionally they have a special visitor…Thomas the Tank Engine, complete with fat controller!
It may be well known, but you don't realise how great it is till you get there. There is so much to be seen, that will inspire awe in the little ones, and the big ones! You don't have to get involved in the rock climbing or underground caving – every type of visitor is catered for and it might take you longer than a day to truly experience everything that Britain's biggest gorge has to offer.