Situated above Dartmouth Castle, don't miss the opportunity to sample delicious homemade cakes and cream teas whilst admiring the view from the sunny terrace. They also offer hearty breakfasts and lunches and the crab in the sandwiches comes from a local 'crabber' when available.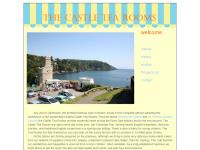 Visit Website
The Castle Tea Rooms
Castle Road
DARTMOUTH
Devon
TQ6 0JN
Telephone
01803 833897
3 Stars
May 2017
Miss Chown
Nice views
Tiny tearoom perched on the edge of the estuary mouth - there's only room for a couple of tables inside but it was a sunny February day so we sat in our coats on the terrace. It was a little scruffy and unkempt but i'd presume they clean up for the better weather - it's pretty exposed so hard to keep pristine. No sugar was provided for the coffee but it was a decent mug full. A good little stop off before (or after) exploring the castle (tickets required) or continuing along the coast path to Sugar Cove and beyond. We walked a lovely coast road from Dartmouth town but you can drive round if you're less mobile.
5 Stars
Sep 2012
Mrs Gage
5 Stars
Sep 2012
Mr Cheesman