Best family attractions in Dorset
Our Dorset visitor's are in touch with Mother Nature, as the top three places to visit in Dorset are as follows:
1 Moors Valley Country Park and Forest
Free entry (but paid parking) helps to put this attraction at the top of list for things to do in Dorset. Lots of exploring to be done, alongside activities such as golf, fishing, monkey rope swinging through the trees. Hold on, monkey rope swinging through the trees?? We reckon it's worth going just for that…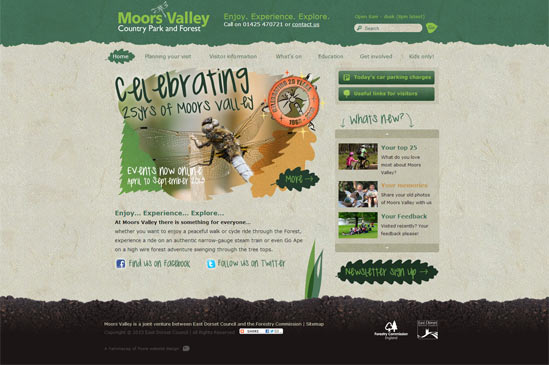 A lovely place to walk around, made even lovelier by 600 swans surrounding your every step – as they say, this is a sanctuary not a zoo. There are feeding times for the children to enjoy, and a hatchery for the cygnets! It's a unique attraction that's worth a morning of anyone's time, or even longer if you get lost in the willow maze…
The fact this is a rescue centre makes it all the more worthwhile – and now it's even more famous for housing Justin Bieber's confiscated primate (that'll get your daughter's interest)! But on a more serious note, they are an international refuge who assist governments worldwide with primate protection.