Beachside bar and restaurant. Great views of the beach. Occasionally has live music on Sunday afternoons or DJs on weekend nights. Good for Sunday roasts.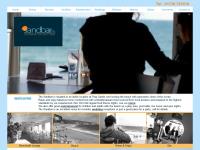 Visit Website
The Sandbar
On the Beach
Praa Sands
MARAZION
Cornwall
TR20 9TQ
Telephone
01736 763516
4 Stars
Jul 2012
Mrs Lawrence
Don't be too snooty, give it a go!
Ended up here on a miserable afternoon whilst my daughter went swimming. I must admit that I did not fancy the look of it at all. However, once we got inside and sat at the huge picture window, I did start to change my mind. It is child friendly, but somewhere has to be, it is large, but, the staff are jolly and friendly. They also do not mind you sitting for an hour with one (delicious) hot chocolate. Admittedly the place was not stretched. I don't say that I would like it in the middle of the school holidays, but for what it is and the position it is in the Sandbar is brilliant.
4 Stars
Aug 2011
Miss Chown
I wish I owned it!
Ideal setting, right on the beach with three car parks nearby. Nice open, unassuming (almost grungy but generally just laidback surfy) interior, suitable for kids. Lots of locals as well as 'up country' people. Not a big fan onf the food, but nice enough considering the ease and atmosphere.
5 Stars
Feb 2011
Miss Denness
Great for a drink or food
I am a regular visitor to The Sandbar... The patio area is lovely in the summer and it's a great trendy modern place to go. Dogs are welcome indoors and out throughout the year which is a real bonus. If you want food or just a drink you're always welcomed, it's a bustling place to go. Prices reasonable and food great - especially their burgers!