Watch the sun set on Sennen beach from the verandah - views to dine by don't get any better.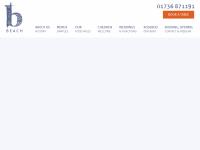 Visit Website
The Beach Restaurant
Sennen Cove
PENZANCE
Cornwall
TR19 7BT
Telephone
01736 871191
5 Stars
Aug 2013
Mrs Townend
A must
Been going to the beach restaurant/terrace for the past 4 years, staff are always friendly, nothing is too much trouble, food inside the restaurant is truly beautiful, sourced locally, I would suggest you book. Pizza on the terrace with a nice cold drink, watching the sun going down is great you could be anywhere.

4 Stars
Jul 2012
Miss AGM
Good food and amazing views
We went for lunch and then dinner. Lunch on the outside terrace with the sun shining overlooking the beach was fantastic (which is why we booked for the last evening). The quality of the food is excellent and I think the portions were good - however service isn't the best (infact for the standard of food and prices you pay its rubbish). It was better in the day for lunch but was severely lacking in the evening. My advice - go for lunch and enjoy the fantastic views
5 Stars
Aug 2011
Richard and Brenda Norris
Owned by Phil Shannon MBE, second coxswain of the lifeboat, The Beach brings fine dining to the Cove. Its menu and wine list are very sensibly priced and would not be out of place in a London restaurant. The service is friendly, and the ambiance is relaxed. With the Atlantic rollers and sea air for company if you sit outside, what's not to like?
5 Stars
Jun 2011
Mrs Weiner
Lovely service!
The Beach Restaurant is service with a smile and so friendly to us who demanded gluten free/dairy free cake - and were served their delicious Polenta Orange Cake. Nice coffee, too. Gorgeous venue to watch activities on the beach- surfing, family games, the changing clouds and the wonderfully coloured sea.

The Beach also serves meals - we must try one of those next time!
5 Stars
Aug 2008
Ms Nicholas
5 Stars
Jul 2008
Mrs Penney